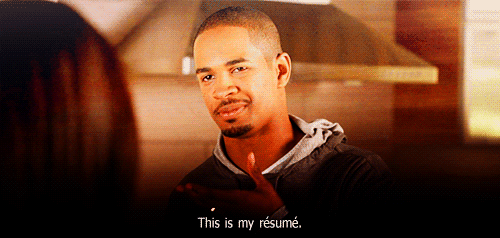 A killer resume may not be enough to get a job in New York, but it's definitely a start. That one piece of paper will shape potential employers' first impression of you. I recently had a chat on what makes a great resume with the fabulous Jennifer Novak, Global Head of Creative Recruiting at DDB Worldwide. Based on her experience in spotting talents in the advertising world and my own New York job-hunting struggles, I compiled some advice that will help you make a difference in the most competitive city in the world.
One resume isn't enough
The perfect resume doesn't exist, simply because each job that you apply to is unique, and so should be the resume you are sending along. Re-creating one for every single opportunity isn't the point, but having a few different versions based on the type of industry, company and position you are pursuing is essential. "Your resume has to look like the job you're applying to. Simple is always better for a corporate job, and of course you have more freedom for creative positions," explains Jen Novak.
Know who you are and show it
Standing out is definitely the Holy Grail of building a resume. Applicants always wonder what could make theirs different from the pile sitting on employers' desk. But the real question should probably be: what makes ME different? A resume is nothing but a reflection of your own personality and background. Whether it's a hobby, the languages you speak, or countries you lived in, don't be afraid to reveal who you are outside of the professional world. Even a fun fact about you can go a long way, and Jen is no stranger to this: "I will always remember this one resume of a girl who always dresses as a Saved By The Bell character on Halloween. I still check on her every year." You never know how you will connect with people!
Don't make it easy for people to say "no"
Setting clear goals for yourself is crucial, but you don't want anyone to think that you are not open to more. Instead of stating an objective on top of your resume such as "Seeking a position as an branded-content manager" just describe yourself and the areas you are interested in: "Dynamic advertising professional looking for opportunities in branding." Jen Novak speaks from experience: "If you're too specific, I'm going to think you are not open for other positions." If there's something you don't want in New York, is to miss an opportunity to meet face to face with employers. The same thing goes to the email that accompanies your resume. Instead of inquiring on a particular job that might not be open, engage your contact on a subject he or she can relate to, whether it's learning about the company, or offering to present your work.
The more the better
Don't be scared to over-sell yourself, you are in the city of extremes after all! One great resume can only get you so far, it's always better to show your skills instead of just claiming them. Any professional material that showcases your talent is worth sharing: from a personal website, to a portfolio or links to articles you wrote…the extra effort will be appreciated and show your determination.
Be a part of it
Job-hunting for foreigners trying to make it in New York is stressful to say the least, so we tend to think that applying to jobs as early as possible – even prior to arriving in the City – is the way to go. Although it's good to get the ball rolling, nothing is more efficient than being physically present, like Jen reminded me: "I'm not going to keep up with your travel schedule, if you email me while you are away, I am going to ask you to email me when you are here in New York." Another tip for international people is to save employers' time when it comes to visa issues: do your own research and be ready to answer any questions, so that no paperwork gets in the way of your success.
Thanks to Jennifer Novak, Global Head of Creative Recruiting at DDB Worldwide for the great tips!
More Realness on Facebook & Twitter