Any foreigner takes the same pledge the day they move to the City: thou shalt show a good time to every single friend visiting you. I am no exception to the rule. I've definitely been missing in action for the past couple of weeks, but I have the ultimate New York reason for it: first time visitors!
In ten days, I feel like I got a complete tourist experience with my guests: I went to a Brooklyn Nets game, Motown The Musical, Top of the Rock, a Gospel mass in Harlem, and ate out every single night. If I didn't have to work during the day, I would have felt on vacation myself.
So while it's still fresh, I thought I'd share some "Hustler in Heels" advice with those of you planning a trip to New York:
#1 You can't see everything
Even if you are in New York for a good amount of time, there will always be something that you are going to miss and it's okay…just make your peace with it. Sight-seeing is one thing, but walking around the City and making random discoveries is EVERYTHING: "Oh my God, this is where Big and Carrie went on a date in Episode 5 Season 4!" Of course, some touristic spots are really worth it – I would put the Brooklyn Bridge at the top of my list – but if you spend your whole trip chasing the next attraction, you will miss the "real" New York. So instead of waiting in line for two hours at the Empire State Building, why don't you save your time and money and go to a rooftop bar like Jimmy's? On top of a breathtaking view, you will sip delicious cocktails and won't be surrounded by tourists. Just a thought…
#2 Travel guide books will only get you so far
Travel guides are definitely helpful, especially when you don't have Wifi access while you are out and about. But remember that whatever Lonely Planet or Routard suggested – it was also recommended to thousands of others. If you stick to guide books, you should expect a line everywhere you go, and not just any line…a tourist line! The only constant thing about New York is change, and a guide that is published once a year can't really convey that dynamic. By the time it gets in your hands, that so called must-go restaurant may have changed owner, chef, or scene. The web is your best friends when it comes to picking the perfect event, brunch place or plan a fun night out. Use the same websites that New Yorkers swear by: Yelp, Time Out, or the Gothamist…and you should be good.
#3 Fast food doesn't always equal junk food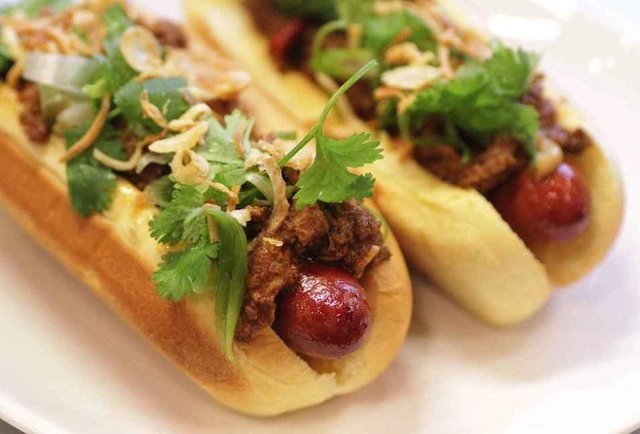 Just because McDonald's or Burger Kings are American doesn't mean that they are part of the New York experience. For one thing, McDonald's is better in Europe, I don't know how to explain it, but every single friend who tasted it in the US confirmed it was garbage. Most importantly, New York is the ultimate city for Foodies and there are so many ways to eat cheap and fast quality food if you are on a budget or on a schedule. Whether you have a crave for bagels, burgers, dumplings, or pizza…New York can feed it to you! For a fast yet delicious meal, try Blue Ribbon Fried Chicken, Mamoun's falafels, Asia Dog, Shake Shack, or Naruto's authentic  ramen.
#4 Follow the New Yorkers
The presence of New Yorkers is a great indicator of the level of interest of a place. The amount of options in the City can be confusing for first time visitors, but the people of New York pretty much tested everything already, so following them can save you a lot of time and guarantee the fun. For example, The High Line might be a famous destination for tourists, but you will also find a lot of  locals in the summer time, enjoying a cold Newyorkina popsicle and catching some sun – unlike Times Square, that 99% of New Yorkers try to avoid. Don't get me wrong, it is a must see destination despite the chaos that comes with it, but it's not the most enjoyable area where you should hang out if you want to get a good feel of the City.
#5 Being alone in New York City is underrated
One of my theories about New York is that the best things happen when you are hanging out by yourself – or as I like to put it… WITH yourself. New Yorkers are easy to talk to and making friends with the person sitting next to you at the bar is not unusual. When you are traveling with a group, it can be difficult to experience that, so don't be scared to step out of your comfort zone! While your friends or family are on that 2 hour walking tour, why don't you get lost in the City? Pretty much all Manhattan is safe for anyone and you can't actually get lost because of the way streets intersect. From start up founders to Palestinian refugees, I met the most interesting people when I was wandering around New York, because being alone allows you to be open and connected to the environment around you. It's up to you…
More New York Realness On Facebook and Twitter